Specialised Hand Therapy Services is taking the Coronavirus (COVID-19) very seriously and we are undertaking multiple precautions to protect your health, the health of our staff and families.
All our metro and regional locations are still open as in most cases timely treatment of hand injuries is extremely important to your long-term outcome following any hand or upper limb injury, particularly following surgery. We are considered as essential service, and still seeing patients face to face and via Telehealth.
It is very important that you discuss your needs for therapy with your therapist who can guide you with this. If left too long or untreated, hand injuries can result in long term stiffness and loss of function in the small joints of your hand very quickly.
Please contact us by telephone on 9324 2881 during business hours should you have any queries and our team will assist you to make suitable arrangements for treatment.
Information for Patients Who May be 'At Risk'
As Specialised Hand Therapy Services has many clinics in the metro and country areas we are able to provide ongoing treatment for patients with hand and upper limb injuries offsite from hospitals wherever possible. Please check with our Reception staff if that is of concern for you.
Feel free to contact Reception on 9324 2881 if you would like to wait in your car for your appointment and we will text you when we are ready for you.
Hygiene Information
We have prepared early and have plenty of stocks of soaps, hand sanitisers and disinfectants.
All our clinics' staff and patients are observing strict handwashing and frequent hand sanitising BEFORE and AFTER appointments. Please observe the signs around in all the clinics and be guided by your therapist.
Staff are now wearing clear face shields for their protection, and the protection of patients. We also have some additional flexible face shields for patients where needed.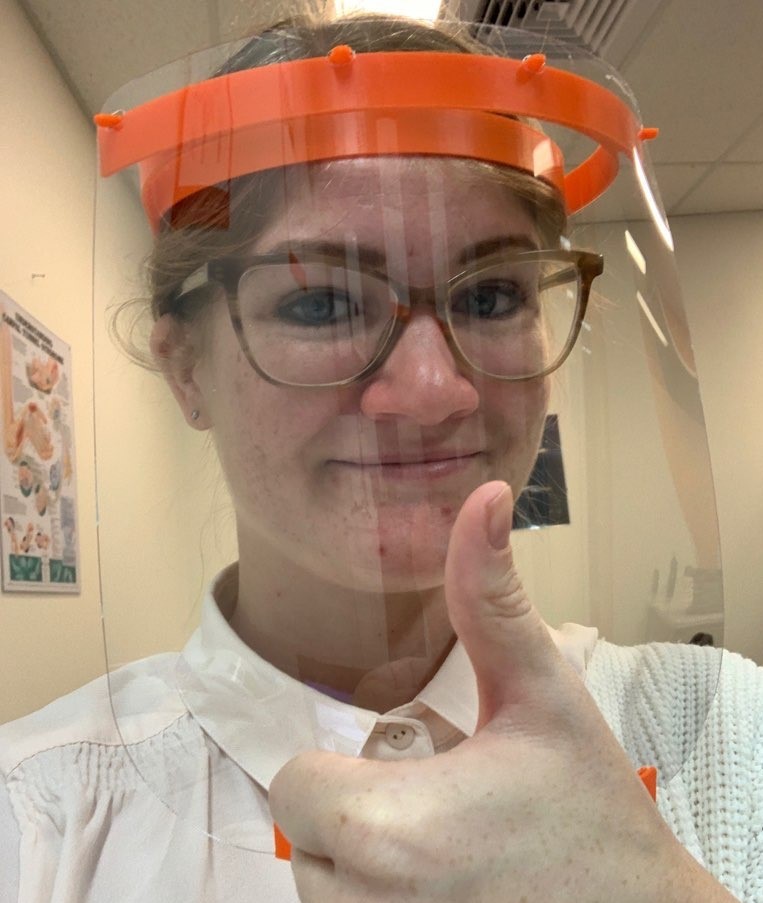 We are performing cleaning and disinfectant practices regularly throughout the day of all our equipment and surfaces which have dramatically increased as a result of COVID-19.
Social Distancing
At most of our clinics we are able to spread patients to increase 'social distancing' in waiting room and therapy treatment areas. If you are a patient that is particularly at risk, then please let our Reception staff know so that we can do our best to accommodate you for a longer appointment time without other patients, or use Telehealth Consultations if more appropriate.
We also ask you to reduce the number of family members, injury managers in our waiting and treatment rooms wherever possible. If patients can journey through the practice unaccompanied, then this is our preference.
To limit any spread of infection from COVID-19 and to protect the health and wellbeing of the whole population. If the following applies to you PLEASE DO NOT attend any of our clinics, but call us on 9324 2881 to discuss your therapy needs:
If you have travelled

interstate or overseas, or on a cruise ship

in the last 14 days prior to your appointment – you will be required to observe the Australian Government's rules regarding self-isolation, or
If you have had close contact with someone diagnosed with or suspected of having Coronavirus in the last 14 days prior to your appointment, or
If you are unwell in any way, including fever, cough, sore throat or shortness of breath, or
If you have experienced a partial loss of smell or distorted taste.
PLEASE CONTACT US BY TELEPHONE ON 9324 2881 during business hours to make suitable arrangements. We are set up for Telehealth Consultations and can use these to guide your therapy if necessary.
Additional Information
National Coronavirus helpline: 1800 020 080