Last month one of our senior therapists, Lisa Browne, joined Rafiki Surgical Missions on their 29th mission to Tanzania. Rafiki is a 100% volunteer organisation that works to deliver plastic and reconstructive surgery to the people of Tanzania that would otherwise receive little or no medical attention.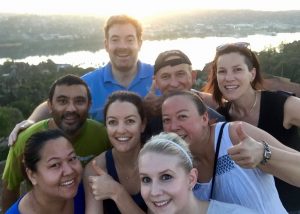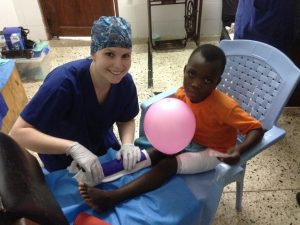 Bivalved fibreglass cast for foot contracture release
While in Australia we are lucky to have access to medical care to treat conditions such as cleft palates, cleft lips, and burns, the locals in East Africa often have to carry the burden of deformity and disability, with many ostracised from society as a result. The team for this mission included two plastic surgeons, two anaesthetists, six nurses and one therapist. Together they worked tirelessly to operate on and provide post-operative care for their patients. Lisa's role was in the form of splints to prevent re-contracture, fabrication of compression garments and therapy/exercise programs. By the end of the mission she had seen over 40 patients and made more than 50 splints! Many patients stories were especially heart wrenching but she absolutely loved the opportunity to contribute her part to changing lives.
The team at Specialised Hand Therapy Services is thrilled to support Lisa on this mission and she returns to Tanzania with Rafiki again in April 2018. Lisa is very much looking forward to following up with some of her very memorable patients.