Earlier this year Lisa Browne (one of our senior therapists at Specialised Hand Therapy Services) returned to Tanzania with Rafiki Surgical Missions to complete her third mission. Rafiki Surgical Missions is a 100% volunteer organisation that works to deliver plastic and reconstructive surgery to the people of Tanzania that would otherwise receive little or no medical attention.
Lisa was very pleased to once again meet with past patients to see their progress and hear their memorable stories.
Meet Esther, the girl with the 'unforgettable smile'
Esther first came to see Rafiki in November 2017. Sadly she had developed severe contractures to both her hands and upper limbs following a burn the year before.  To date, she has undergone several operations with Rafiki to release her contractures with great improvement in movement and function. She is now able to partake in daily tasks such as eating, playing and writing.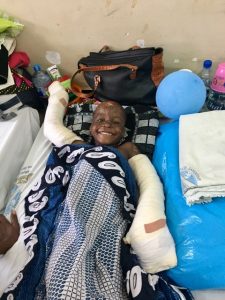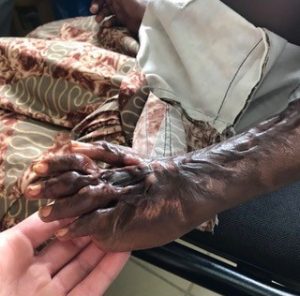 Pre operation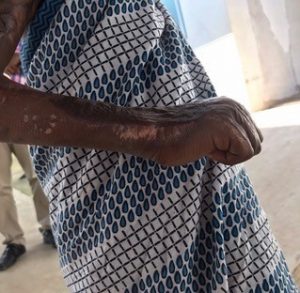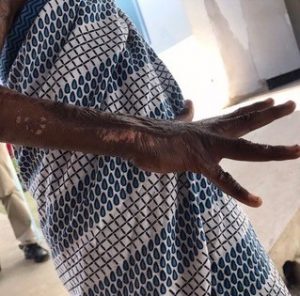 Post operation
Meet Dastan and Alex 'double trouble'
Dastan and Alex both suffered burns to their left arms in late 2017 and we met them shortly after during our November mission. At the time the two little ones were patients of the Paediatric Burn Unit at Rafikis host hospital Sekou Torre. Prevention is always better than a cure and so their acute burns were treated by Rafikis team with surgical debridement, dressings, and preventative splinting. Important education was provided to their parents on how to prevent contractures and optimise healing to great effect!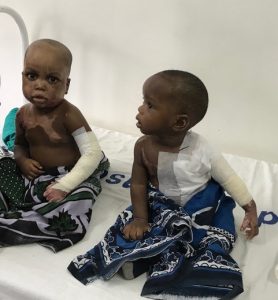 Alex (right) Dastan (left) November 2017
Alex returned to see us in April 2018 and his left elbow and wrist were observed to be moving well. With help from a local Mwanzan Tailer Peter, he was fitted with compression garments to help improve the appearance of his scars.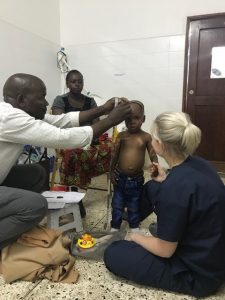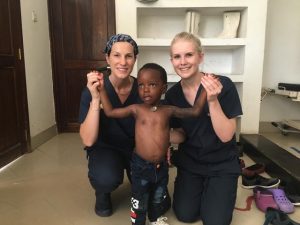 Alex April 2018  and Nurse Betti and Therapist Lisa with Dastan April 2019
Dastan returned to see us in April 2019 to show off his healing and excellent functional outcome. With full range of motion and smooth flat scarring he is the example we strive for future burns management in Tanzania.
For more information on Rafiki Surgical missions see a recent video of the important work they do.