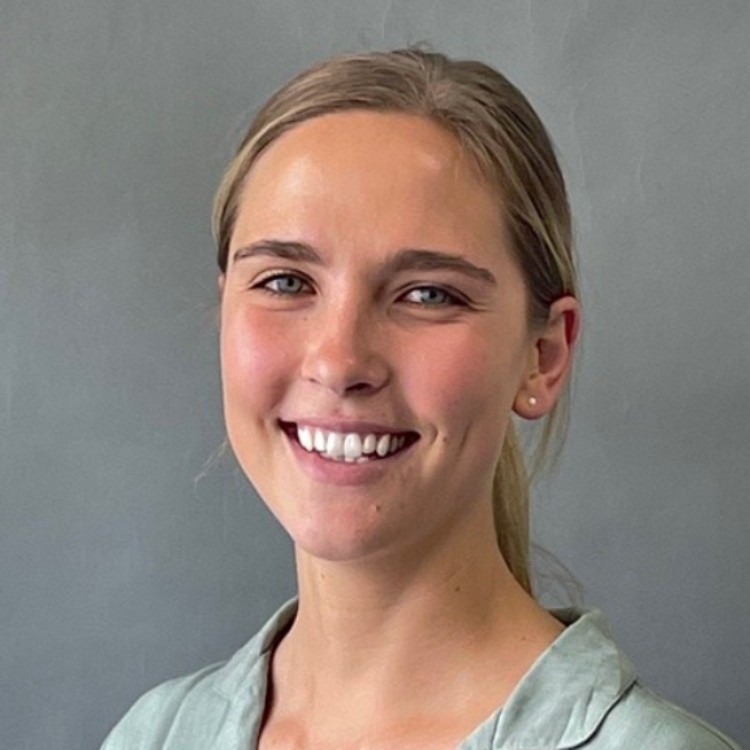 Johaline Enslin
Occupational Therapist
Johaline graduated from Curtin University with a Bachelor of Science (Occupational Therapy) (Honours) in 2020, with First Class Honours. Since graduating, she has joined the Specialised Hand Therapy team to pursue her passion for hand therapy. Johaline is originally from Busselton and has joined the team in the South West, treating in both the Busselton and Bunbury clinics.
Johaline is an active member of the WA Occupational Therapy Association, where she engages in regular professional development opportunities. She is also an Associate Member of the Australian Hand Therapy Association (AHTA), and is working towards her full Accredited Hand Therapist status. Johaline has completed a variety of courses including Orthosis Fabrication for Mobilisation, Fundamentals of Hand Therapy, Advanced Closed Trauma and will be completing Advanced Open Trauma as well as attending the AHTA National Conference in Adeliade in 2023. Johaline has a particular interest in the treatment of wrist injuries and arthritic conditions that affect the hand, thumb and upper limb.